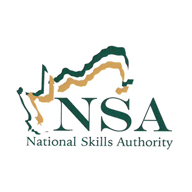 The National Skills Authority (NSA) invites skills development stakeholders from Quality Councils SETAs, Government, Business, Labour, Education and Training Providers, Community Constituencies, Research Institutions, Professional Bodies and the general public to attend public hearings on the NSDS and SETA landscape beyond 2018.
The NSA in partnership with Provincial Skills Development Forums (PSDFs) will be hosting public hearings in all Provinces to ensure the mobilisation of business, government, community and labour to take full ownership of the National Skills Development Strategy (NSDS) and SETA landscape.
Among other objectives of the provincial public hearings are:
•
Update the Provinces on post-school education and training related policy matters.
•
To understand the challenges facing each Province with respect to the post- school education and training needs
The media is invited to be part of the public hearings which will take place as follows:





















All the public hearings will take place from 9:00 – 15:00













Mmabatho Convention Centre










Protea Hotel Bloemfontein